De teddy coat is hot en niet zo'n beetje ook: the bear goes wild en domineert het straatbeeld. Logisch want wie houdt er nou niet een warme, comfi & cuddly coat? I love it, jij ook? Ik weet bijna zeker dat als je deze teddy's ziet je opslag verliefd bent.
Comfi & cuddly
Al een paar jaar is een teddy winterjas hot, deze winter is 'ie helemaal hip, hot and happening. Waar je ook loopt, je komt onderweg minstens 5 vrouwen met een teddy jas tegen. Tja, welke vrouw houdt er nou niet van een comfi & cuddly coat in de winter?
5 x teddy coat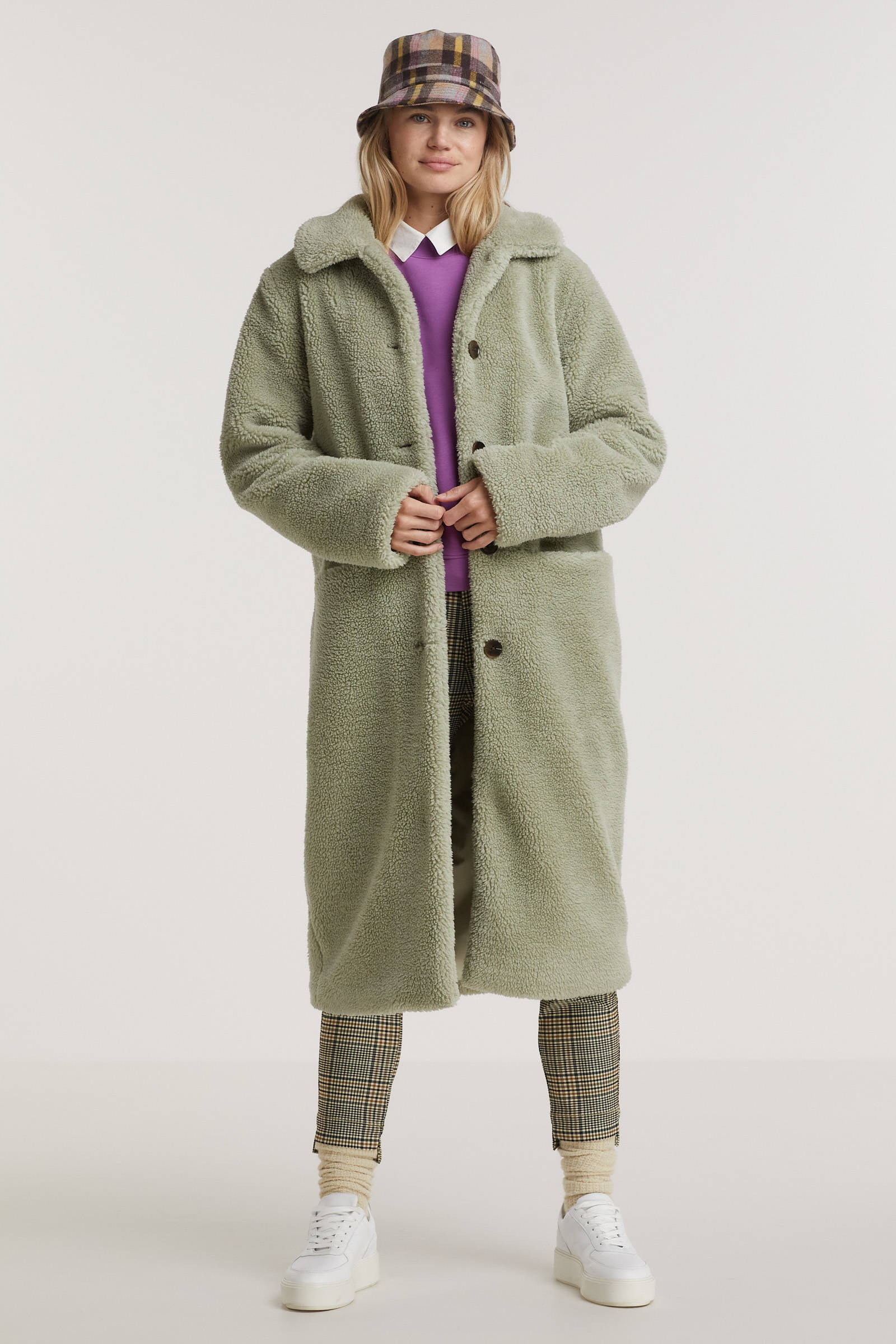 Gerecycleerd kort teddyjasje met rits
Van deze teddy's word ik zelf helemaal happy (en lekker warm), maar er zijn er nog veel meer leuke te shoppen!
How to wear a teddy coat?
Als je een teddy jas draagt, probeer er dan niet te dikke kleding onder te dragen omdat je er breder door lijkt.
Heb je niet de lengte van een topmodel, kies dan juist niet een te smal model.
Net als bij andere kleding geldt ook hier: donkere kleuren maken je slanker en lichtere kleuren maken je breder.
En verder is het eigenlijk heel simpel: alles kan! Combineer 'em simpel met een jeans, sweater en stoere boots. Of go wild en draag 'em bij verschillende prints, materialen en kleuren. Of combineer hem met nog meer teddy items zoals bijvoorbeeld een trendy teddy shopper.
Heb jij al een teddy?
Hangt er bij jou al een teddy coat aan de kapstok of heb ik je nu verleid om er eentje te kopen?
liefs llianne
Was het vroeger een 'tikkie' ordinair, tegenwoordig kun je er niet meer om heen: de dierenprint!